Susan Crossland, who recently won £1.2 Million in the National Lottery, attributed her luck to her dad who had passed away in 2006. According to the 44-year-old, she played the very same lottery numbers that her father always played. Susan says that she received a sign from beyond the grave in the form of a white feather.
The mother of four has long known the troubles of life as she was left taking care of her three disabled siblings after her parents died within the space of three years of each other. However, her altruism doesn't appear to stop at blood ties. Susan is now planning on fostering children as soon as they've settled into their new home.
Susan went on to describe her reactions upon her discovery of her lottery win. "He went to work and I went to Netto's," she said. However, her emotions really ran rampant when a shower of white feathers one week before the win seemed to appear to her out of now where. Susan took this as a sign from her father that good things were about to happen.
"My win must have been fate which is why I saw the feathers and won on his number line," said Susan. "A week before the lottery win there were white feathers dropping into the garden and all around," her husband added. "She thought it was because of her dad and because it was near to her birthday. There was another white feather and then another white feather and then, obviously, it was the jackpot."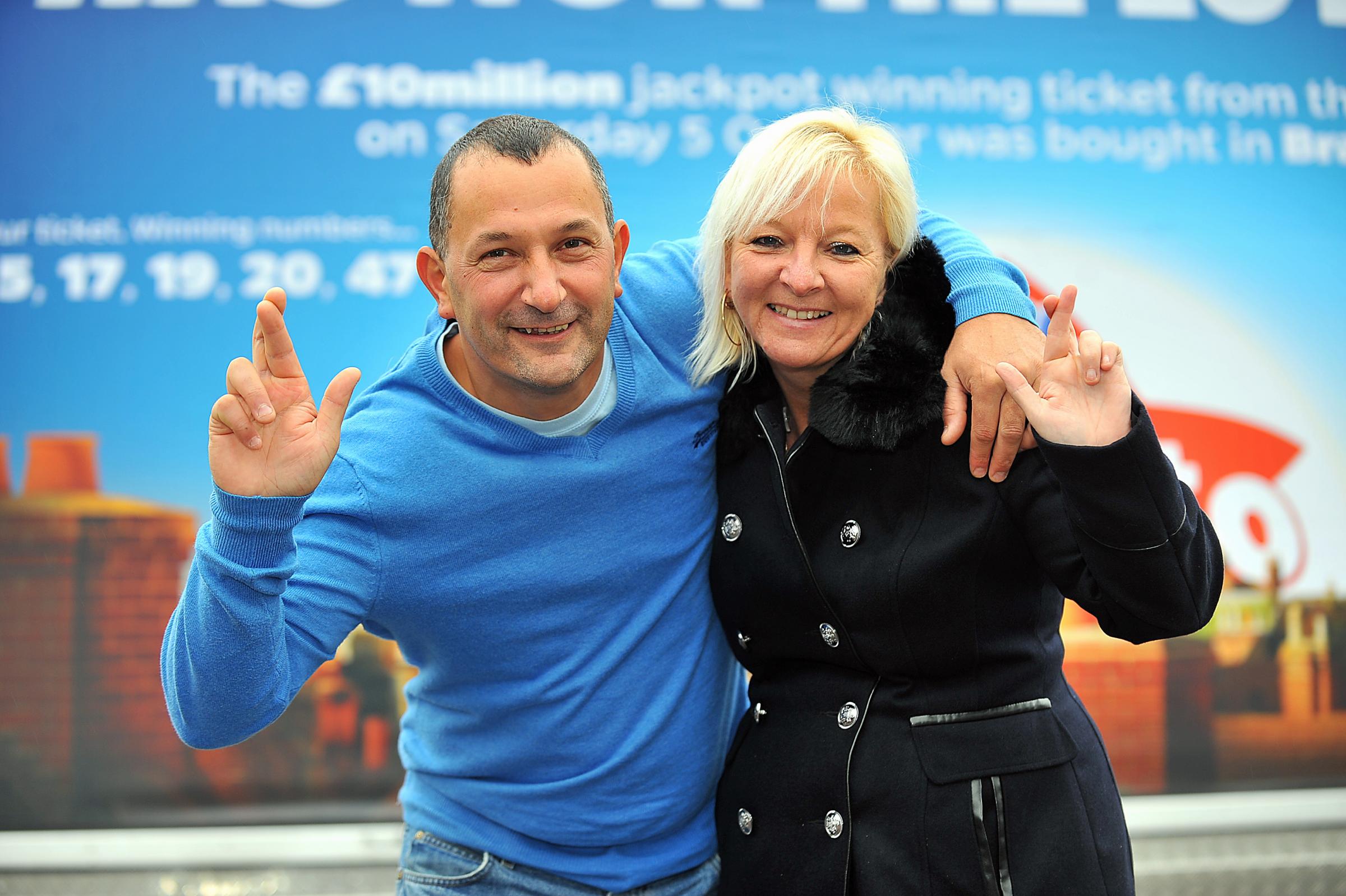 Mr. Crossland went on to say that he was at a loss to describe exactly from where the white feathers came. "Because I can't see birds landing in the garden what with having dogs," he said. Then he went on to admit that he nearly missed the lucky six numbers in the bottom line after seeing that they had already won £32 in the previous two lines.
"We had already started to celebrate these four numbers and were checking how much we had won and so we nearly missed the last line with the six numbers," he said.
When asked about his plans for his future and whether or not he would decide to leave his job, he said: "It's a nice job, nice people I work with. There's five of us and we're just a good set of lads working together."
Their lucky numbers were as follows