Lottery jackpot winners are often advised to take some time out and think very carefully about how to go about investing their newly acquired wealth. It's not uncommon for them to delay cashing in their prize while they're planning for their future. Recently, the final winner of the three who famously won the USA Powerball's January jackpot of $1.6 billion has only now come forward to claim his prize nearly six months later.
However, as pragmatic as this approach is, let us not forget exactly why winning the grand-prize appeals to us at such a visceral level. The very idea of splurging on sports cars, jetting off to exotic locations and entertaining your best mates as if every day is a bachelor party is what most of us fantasise about when asked, "what would you do if you win the lottery?"
Ben Woods, a thirty-five-year-old former railway guard epitomises the "caution to the wind" and has come out the other side positively gleaming after he had won £2.5 million. Before he won the lottery, he was living with his parents in New Ferry, Wirral and was working a dead-end job and supporting three children on his meagre salary.


"It's Shocking At The Time...Then It Sinks In."
"I had been working on the railway for three years and I was four days short of my 24th birthday when I won," said Ben.
When asked about the time proceeding the win, he was at a loss at recalling anything withing those eighteen months and described it as "all a bit of a blur". "I had been working on the railway for three years and I was four days short of my 24th birthday when I won," he said. "It's shocking at the time. But a couple of days in it's like 'yeah'. When you can go to the cash machine and have a look at the balance on the screen, then it sinks in."
Ben immediately quit his job and decided that he was going to spend the next year and a half on entertaining his friends, flying off to Hawaii, Las Vegas, San Francisco and New York. In addition to all of this, he purchased the top of the range sports cars and SUV's. "I spent a lot on cars. I think as a young man that is what you do."
His jet-setting lifestyle eventually came to a halt for all the right reasons - a woman who would later become his wife. "I had hit near enough 26 at the time. We moved in together. I went from holidaying with the lads to holidaying with her."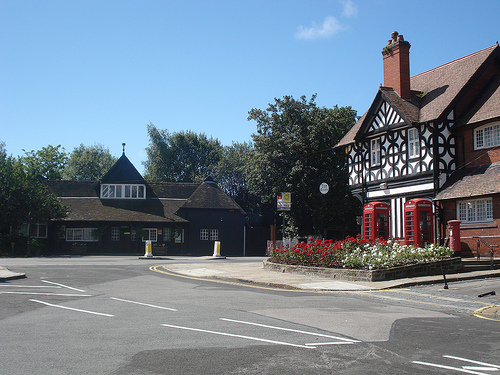 "I Went From Holidaying With The Lads To Holidaying With Her."
These days, Ben has become a devout family man and has moved out of his parents' home with his wife. He still managed to save some of his winnings and has wisely decided to invest. He is currently contemplating going back to work once his children are all at school.
"The most important thing for me is that the win means the kids have had us at home. A lot of kids don't get that option. Most parents have to go out to work, and they miss out on their kids growing up. I think I am extremely lucky to have been able to spend my children's formative years at home. It's a great gift. My dad worked very hard working shifts as a bus driver when I was young. My mum worked hard, too. There would be times when you just didn't see him. So the fact I have been able to be here and enjoy the time with my kids is a godsend, really."
"It's not like we shop at M&S all the time. Asda is just two miles down the road and we tend to go there. We go out if we can get a babysitter. Sometimes we go to the pub, sometimes we go to a nice place to eat in Liverpool or Manchester. I think when you are 23, and you haven't won the lottery and you are working, then £2.5m, wow, it's like a huge amount of money that changes your life. And it does. But when you have lived with it for 10 years, you know it's not that you can just spend what you want when you want and know it's going to be there, because it won't. You have to be careful with it."
So when it comes to choosing whether to deciding whether you should invest wisely or have the fun you've always dreamed about, why not have both? What would you do if you win the lottery? Play lotto online today and tell us then!